Anne-Marie May
Rhythmic Unfolding (red, silver, purple)
Rhythmic Unfolding is part of an ongoing series of suspended sculptures by artist Anne-Marie May which hover within public architectural spaces. Exploring form, line and colour, Rhythmic Unfolding is designed to gently rotate of it's own accord further enhancing and extending the experience of the artwork beyond its usual boundaries.
Using highly coloured light responsive materials, the artwork conducts and projects a range of transient effects; reflection and colour projections that create an experiential encounter of space.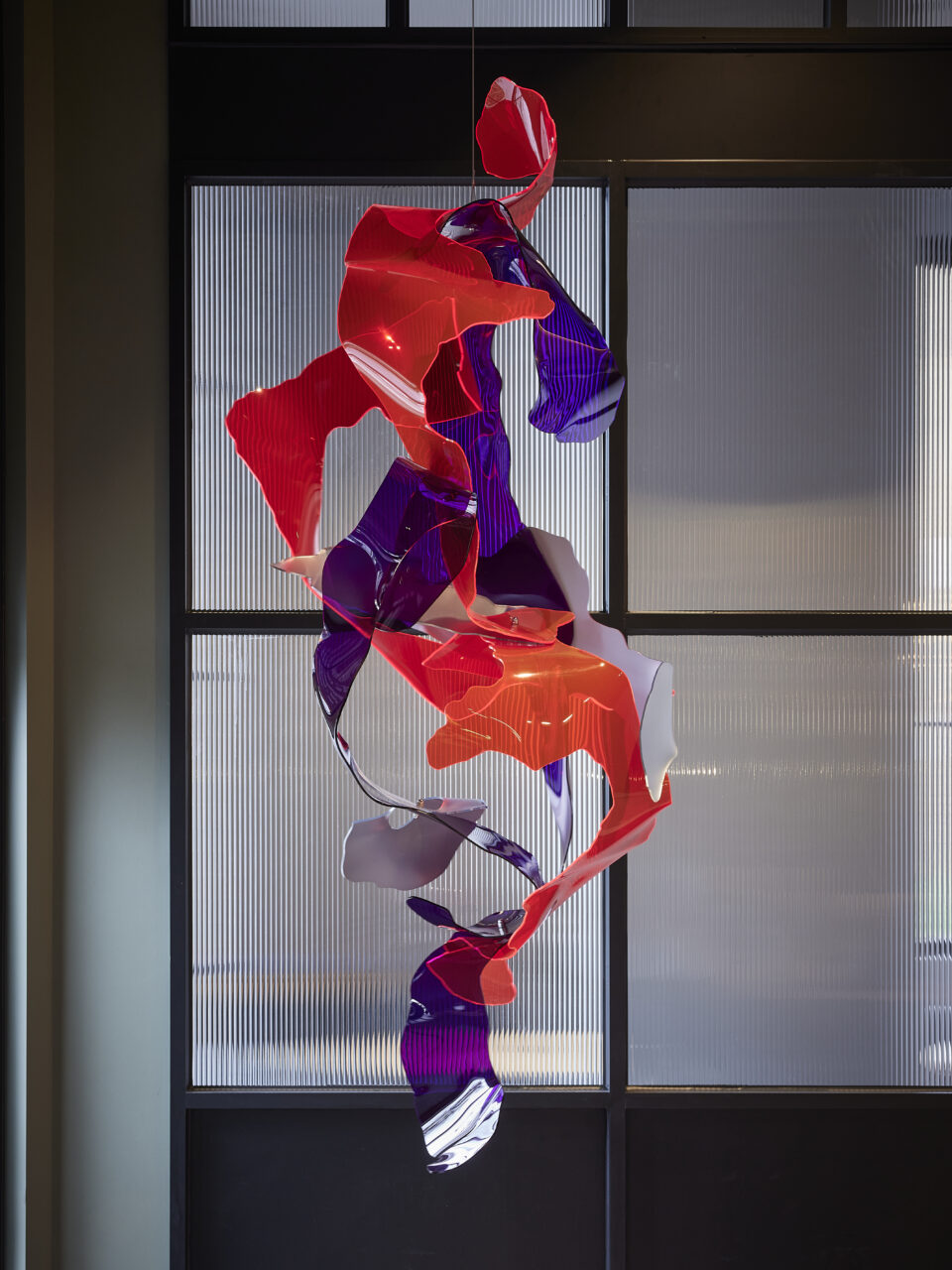 Rhythmic Unfolding is part of the Home Art Collection
At Home, we believe in the power of art. The Home Art Collection is created to enrich our spaces and the lives of our residents. Featuring the diverse stories and perspectives of emerging and established Australian artists, the collection includes painting, sculpture, photography, and digital art both commissioned and acquired. Designed to create moments of reflection, beauty, and inspire curiosity and conversation, the Home Art Collection, like a well-curated home, will grow and evolve over time.

Located in some of Melbourne and Sydney's most desirable neighbourhoods, our expanding portfolio of rental communities gives us a platform to build a unique Australian collection. Developed by Home and our curatorial collaborator Craft, the Home Art Collection will be supported by a dynamic in-building art program that will include artist talks, events, masterclasses, and workshops.