Liam Snootle
Place
Richmond, a place of diversity, a connected community with a shared vision of a connected future. A place with its heart built on a River.
The Yarra serves as the life blood of Richmond. It is a natural symbol to celebrate and it serves as both the inspiration and the hero in my painting, "PLACE".
"PLACE" shows an Op-Art stylised Yarra River winding its way through twists and turns rising its way to an awe inspiring and uplifting future.
A painting that celebrates Richmond and its river, its winding flow rises above the surrounding region and reaches new heights.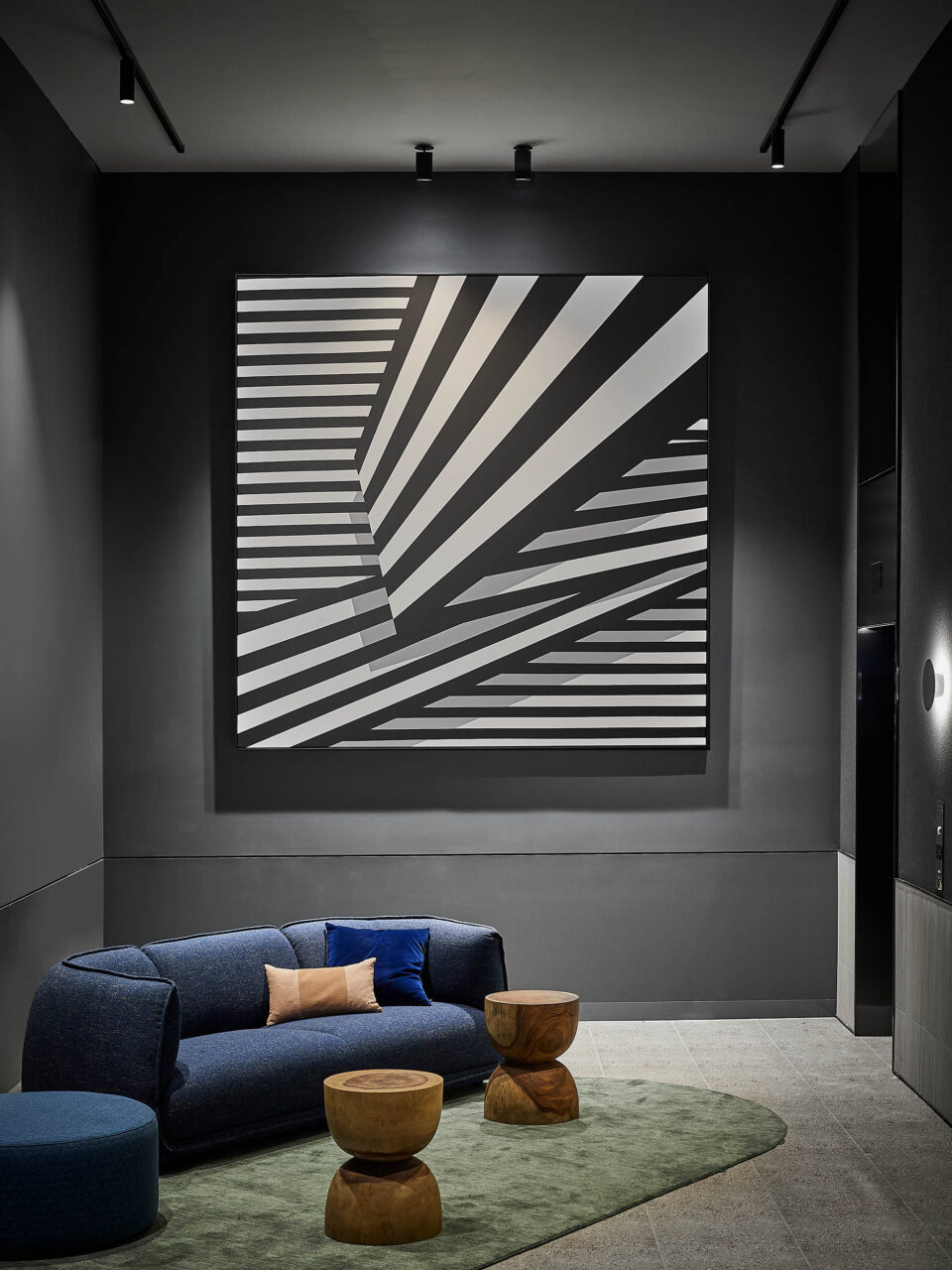 Place is part of the Home Art Collection
At Home, we believe in the power of art. The Home Art Collection is created to enrich our spaces and the lives of our residents. Featuring the diverse stories and perspectives of emerging and established Australian artists, the collection includes painting, sculpture, photography, and digital art both commissioned and acquired. Designed to create moments of reflection, beauty, and inspire curiosity and conversation, the Home Art Collection, like a well-curated home, will grow and evolve over time.

Located in some of Melbourne and Sydney's most desirable neighbourhoods, our expanding portfolio of rental communities gives us a platform to build a unique Australian collection. Developed by Home and our curatorial collaborator Craft, the Home Art Collection will be supported by a dynamic in-building art program that will include artist talks, events, masterclasses, and workshops.