Michael Gittings
Infinity Blows
Infinity Blows is toil with a hammer and sweat. Exploring light and form, artist Michael Gittings pushes his chosen materials, creating striking works in metal from the sculptural to the functional. To create Infinity Blows, Michael worked with hammer and weight to meticulously craft the shape of the metal, repeatedly manipulating the material to create an almost fantastical landscape. Iridescent in colour, light pools and reflects across the three dimensional landscape creating a depth to the work where the piece collapses in on itself.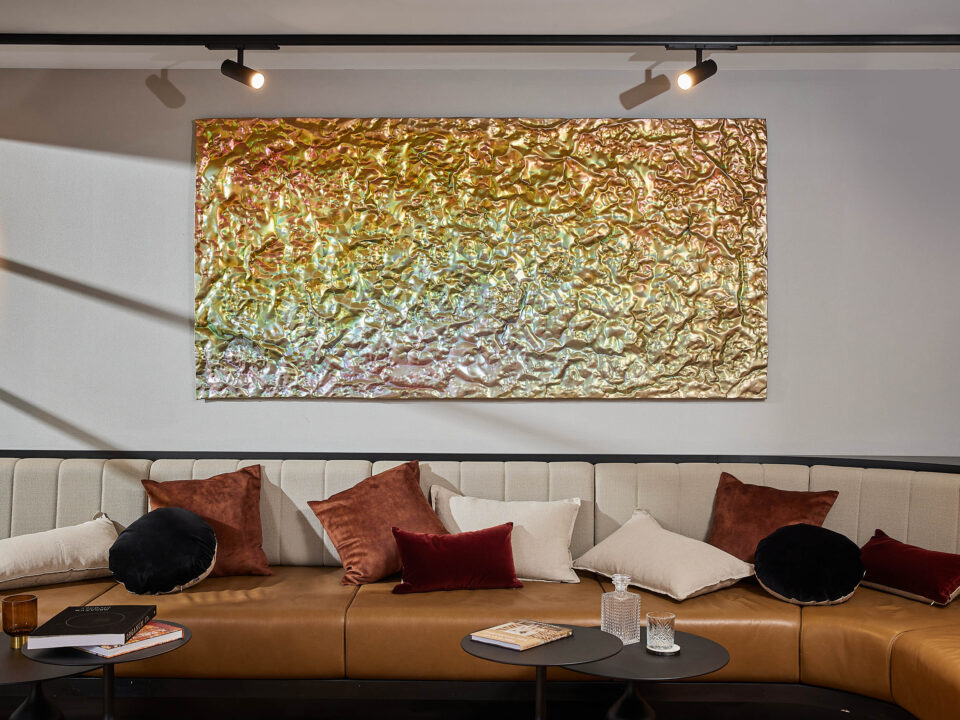 Infinity Blows is part of the Home Art Collection
At Home, we believe in the power of art. The Home Art Collection is created to enrich our spaces and the lives of our residents. Featuring the diverse stories and perspectives of emerging and established Australian artists, the collection includes painting, sculpture, photography, and digital art both commissioned and acquired. Designed to create moments of reflection, beauty, and inspire curiosity and conversation, the Home Art Collection, like a well-curated home, will grow and evolve over time.

Located in some of Melbourne and Sydney's most desirable neighbourhoods, our expanding portfolio of rental communities gives us a platform to build a unique Australian collection. Developed by Home and our curatorial collaborator Craft, the Home Art Collection will be supported by a dynamic in-building art program that will include artist talks, events, masterclasses, and workshops.