Rowena Martinich
Finley's Pool
"Finley's Pool exemplifies the immersive act of painting and colour study within my expressive studio painting practice. Giant liquescent gestures sweep, marble and drag across the canvas surface. Colour is poured, swept, pushed, splattered and sprayed; and again, translucent washes are layered, worked into and rubbed out.
This physical process of moving around the canvas is echoed in the painting itself. The reach of my arm, the odd smudge of my footstep, the twist and bump of my hand as it drags a loaded brush across an almost dry under-layer. Each brush stroke a deliberate and practiced movement.
Liquidity, gravity, duration, physicality, emersion are all manipulated and controlled to achieve this dynamic yet cool and calm work. The finished painting crystallising and preserving the energy of its creation. Also, embodying the notion of liquid; namely water and the ocean. It is a reflection of the rock pools my son Finley loves to explore, and the life that they hold within. "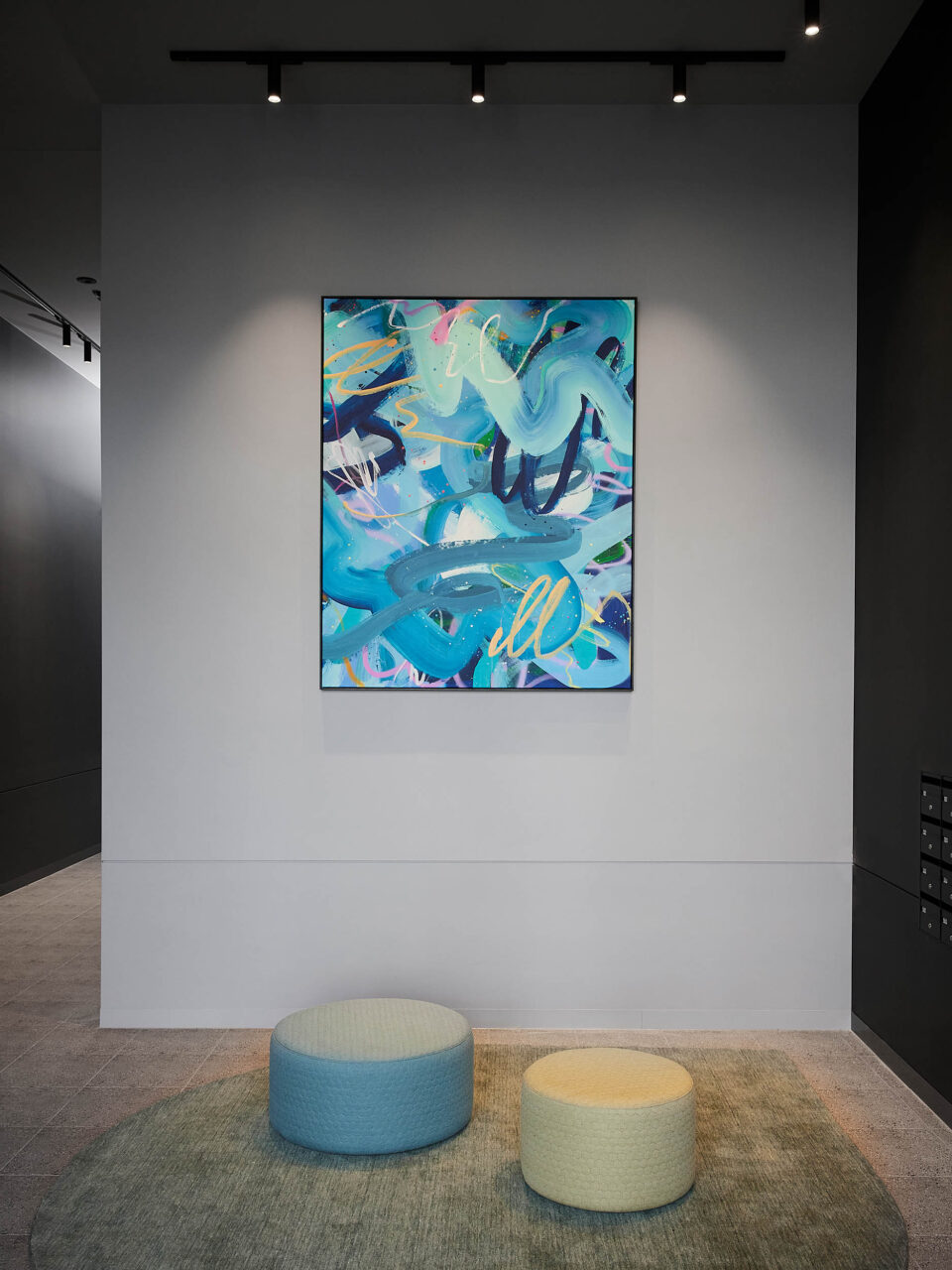 Finley's Pool is part of the Home Art Collection
At Home, we believe in the power of art. The Home Art Collection is created to enrich our spaces and the lives of our residents. Featuring the diverse stories and perspectives of emerging and established Australian artists, the collection includes painting, sculpture, photography, and digital art both commissioned and acquired. Designed to create moments of reflection, beauty, and inspire curiosity and conversation, the Home Art Collection, like a well-curated home, will grow and evolve over time.

Located in some of Melbourne and Sydney's most desirable neighbourhoods, our expanding portfolio of rental communities gives us a platform to build a unique Australian collection. Developed by Home and our curatorial collaborator Craft, the Home Art Collection will be supported by a dynamic in-building art program that will include artist talks, events, masterclasses, and workshops.